Funny Fishing T-shirts for Men
Funny Fishing T-Shirts for Men Who Fish Bass, Walleye, Muskie and Trout
Outdoorsy T Shirts | Canoe Camping Shirt | Just Add Water | Fish Face ®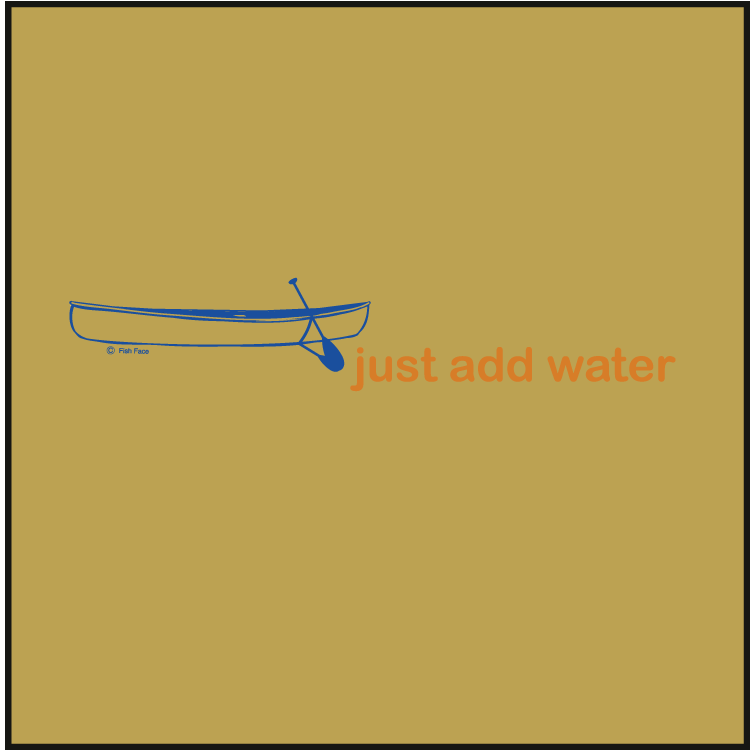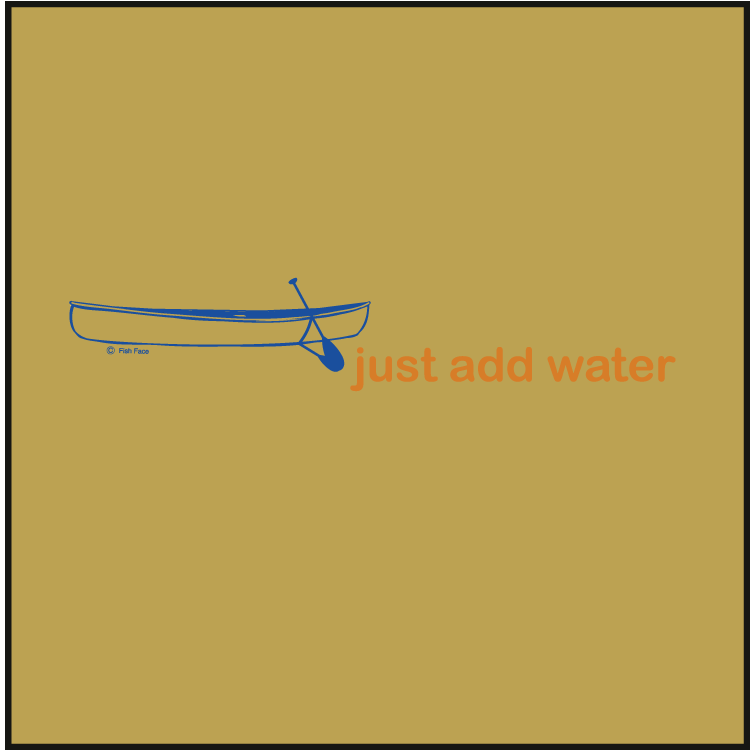 Outdoorsy T Shirts | Canoe Camping Shirt | Just Add Water | Fish Face ®
Water and a canoe makes for a great day. Makes a great outdoor man t-shirt for Dad on Father's Day. Camping shirt for a birthday or nature clothing gift for your brother, uncle or son. Could also be for a outdoorsy wedding gift. Small Fish Face logo is printed on the back collar. Shirt comes in Old Gold.
For mens birthdays, holidays or Fathers Day. Comes in Old Gold.
FREE fun and clever gift wrapping!
Shirt is 5.3 oz, preshrunk heavy cotton. Screen printed on Gildan a basic loose fit style cut. Check the Size Info page for shirt measurements. Print will withstand hundreds of washes.
Canoe Apparel for a Fishing Fool
A canoes not much without a body of water to put it in. Experience the beauty of the outdoors by slowly paddling a canoe thru a clear mountain lake. Feel natures rush by darting thru the fast-paced white water that cuts its way thru Minnesota's Boundary Waters Canoe Area. Our simple and stylish canoe t shirt design helps bring you back to the pleasures of those trips when your living your day to day lives.