Funny Fishing T-shirts for Men
Funny Fishing T-Shirts for Men Who Fish Bass, Walleye, Muskie and Trout
Fishing Long Sleeve for Dads | WI State Pride | Perfect State | Fish Face ®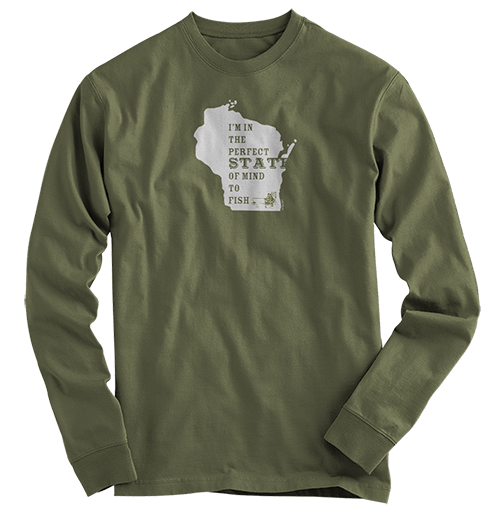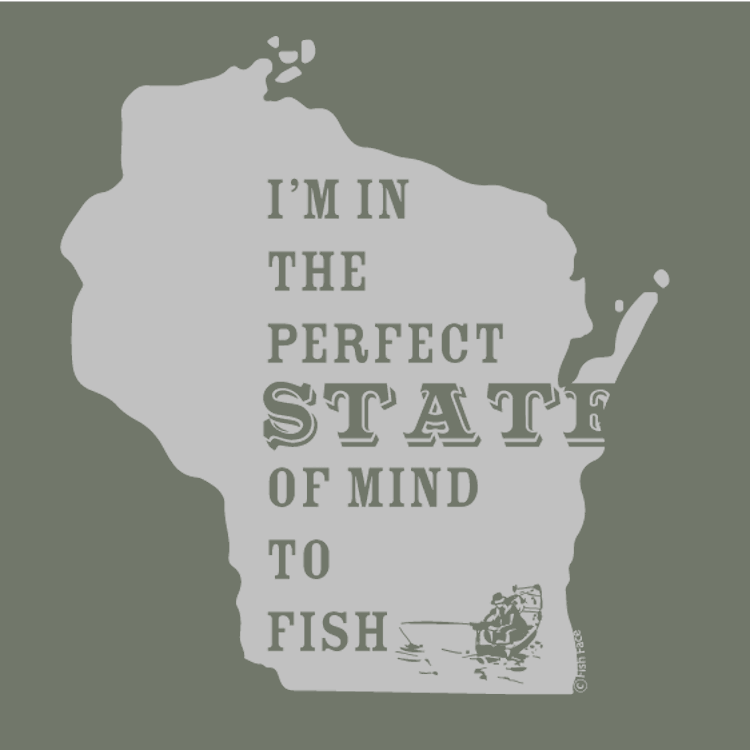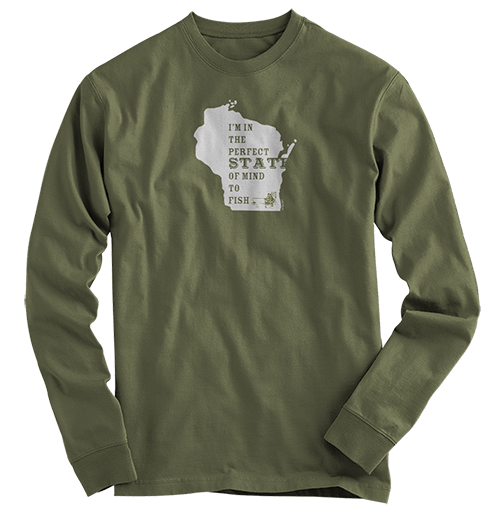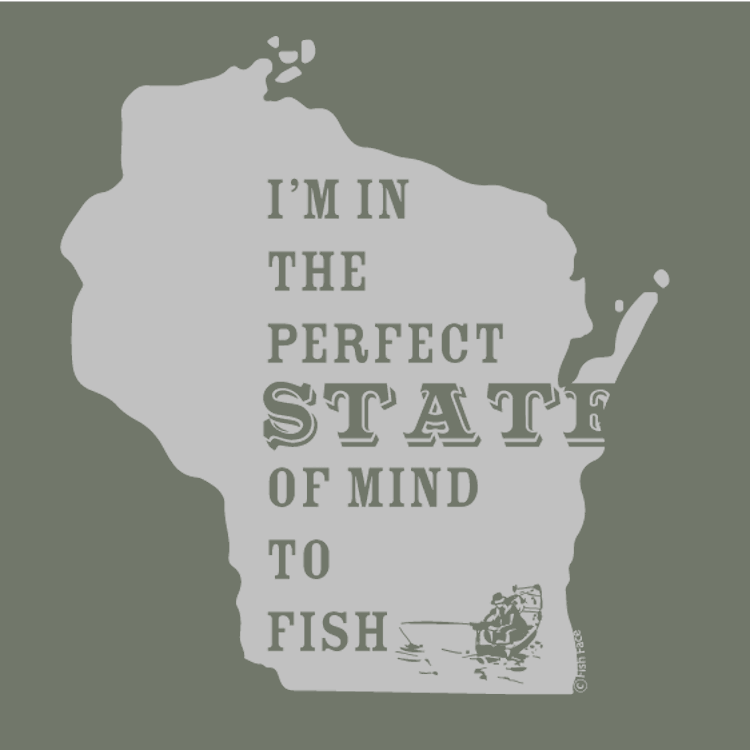 Fishing Long Sleeve for Dads | WI State Pride | Perfect State | Fish Face ®
Just the thought of fishing puts me in the right state of mind. This new fishing design is a nice visual pun on the state of Wisconsin and it's know for fishing. Long sleeve comes in Military Green.
FREE - Fun and clever gift wrapping!
Makes a great gift for a fishing Dad for Father's Day. Fun bass fishing birthday present for your brother, uncle or son!
This fishing original art appears on the front of the shirt with the Fish Face logo on the back of the fishing shirt. Shirt is preshrunk 6.1 oz. cotton/poly blend with double-needle stitched neckline, bottom hem and sleeves. We use Gildan line of tees for our line and are a basic loose fit style cut. Check the Size Info page for shirt measurements.
Stylish Fish Shirt for Guys From Wisconsin
When I started fishing as a young adult the fist fishing trip I went on with my friends was to northern Wisconsin. I can't remember how successful we were at putting walleyes in the boat but it doesn't matter, because of that first trip, Wisconsin holds a special place in my heart. I wanted to create at least one design that showed this love. I hope you enjoy it!